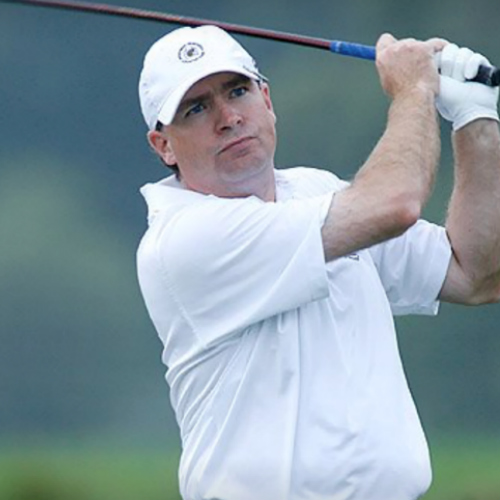 Meet one of McConnell Golf's top players.
For Holston Hills Country Club Member Todd Burgan, the game of golf is more than just a leisurely way to spend a few hours on the weekend. This 49-year-old pharmacist played for the University of Tennessee before being known as one of the state's best golfers. What makes Burgan one of the best? He's a five-time Tennessee Golf Association Champion winner, and was named TGA Player of the Year in 2011. I spoke with Burgan about his passion for the game.
Matt McConnell: When did you learn to play?
Todd Burgan: I was introduced to the game by my stepfather and a friend's father when I was 11 or 12. There were a
lot of boys around that age in my hometown, and we all kind of fell in love with golf and played for years at a little nine-hole course in LaFollette, Tennessee. It wasn't uncommon for ten or 12 of us to play up to 36 holes a day in the summer, almost every day all the way through high school.
MM: What's been your greatest personal victory?
TB: My first individual State Championship in our state match play in 2009 at Legends Club in Nashville. Not only was it special because it was my first state individual title, but the final match was against Danny Green, who is one of the most accomplished players ever in Tennessee. I won in 19 holes by holing a 20-foot birdie putt to win.
MM: What's your favorite thing about being on the course?
TB: I enjoy the competition of tournament golf the most. I rarely play leisure rounds, but I do enjoy the camaraderie
of being with my friends when I get the chance to play with them either at Holston Hills or on a golf trip.
MM: Is there a favorite Holston Hills moment?
TB: When I won my first Club Championship in 2007. It was a 72-hole event, and I shot 64-66 the last two rounds to
catch Steve Golliher, one of our club's best players. I won with a birdie on the first playoff hole.
MM: And do you have any favorite Holston Hills memories?
TB: My favorite memory of Holston is, and always will be,sitting up in the old 19th Hole after another great "Friday
game," talking trash and reliving the round with 16 or so guys. Those guys, some of whom we have lost in the past
few years, and those days, are what I'll always remember about Holston.