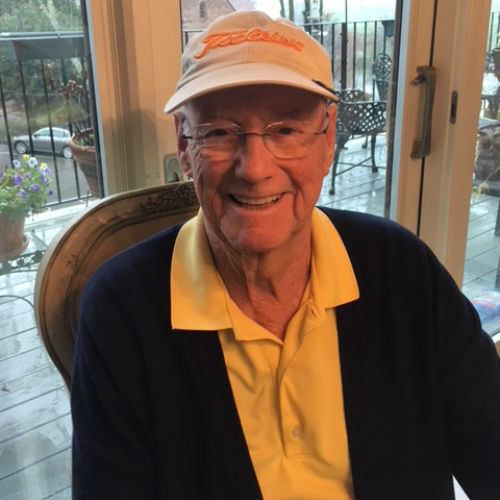 Not every sport loves you back throughout your life, but golf — as it often does — proves to be the exception. From Juniors first developing their skills to the fine-tuning and frustrations of adulthood and on into the golden years, our clubs teem with enthusiasts of all ages.
Ken Reed, Holston Hills Country Club
Shooting your age just one time is quite a feat. And doing it again? Incredible! So how do you describe someone who has shot their age 363 times? (That's not a typo!) A member at Holston Hills for 47 years, Reed shot most of these scores on its Donald Ross track. He also has seven aces to his name — so far.
How did it feel the first time you shot your age?
I was sure it was something unique because I'd been trying for some time. I was getting close in May of 2005 and my birthday is in August. I saved that card and still have it. I've saved nearly all of them.
What keeps you playing, even after tough days on the course?
Simply my love of the game keeps me playing, and being outside with friends is always enjoyable. At my age it's a little more difficult, but I've managed to do it since I turned 87 last fall.
What advice do you have for aspiring age-shooters?
Practice and improve your short game!