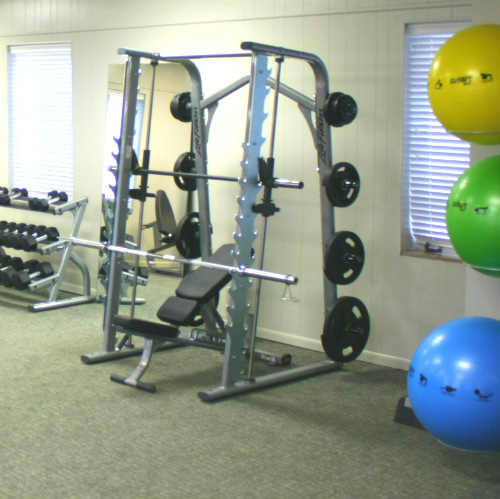 In 2016, resourceful planning brought modern improvements to Knoxville's historic Holston Hills Country Club. Thanks to ingenious use of clubhouse spaces, the club now boasts a brand-new fitness center.
One of the first renovations made to the clubhouse under McConnell Golf ownership was transforming an unused space with new flooring, lighting, and equipment. This former dining room is now a state-of-the-art fitness center with wide-ranging strength training and cardio options including Torque series equipment, Intenza Entertainment Bikes and Octane stride ellipticals.
To the members' delight, the space has opened the door for exciting new programming. Activities Director Katelyn Graham was brought on board to oversee an active group fitness class schedule (yoga, Zumba and more!) and personal training sessions.
"We have a good mix of equipment and programs for everyone," says Corporate Director of Member Activities and Wellness Natalie Clemens. Clemens was instrumental in the overhaul, but incorporated feedback from the membership to ensure the new facility was a perfect fit.